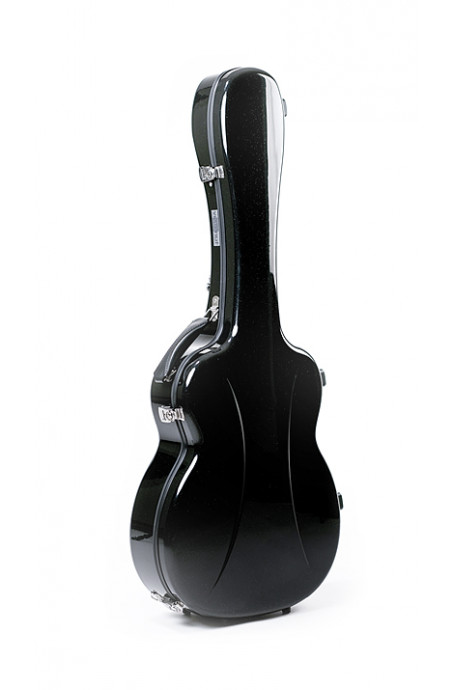 OOO/OM guitar case Premier series 2 Stardust Black
OG Stardust Black
OOO/OM guitar case Premier series 2 Stardust Black
OG Stardust Black
Product Code: OG Stardust Black
Availability: 5
Series Premier series 2/ High-Gloss finished
Case for OOO/OM guitar size.
Two back strapsare included
Structure Double Wall structure with PU rigid foam core.
Outer wall material , PMMA/ABS
Middle material Polyurethane rigid foam
Inner wall material ABS and velvet
Adjustable inner size feature Adjusable belt padding.
Head Belt (New patented, Mar 2018) Yes
Inner case padding Soft PU and velvet
Compartment one compartment
Latch type / material four twist turn latches / Stainless steel material
Latch lockability Yes, two keys are included.
Handle material Leather
Standing position Vertical and side standing feet
Net weight (Empty case without straps / kg.)3.7
Back Straps are included.